I can't imagine that there is any of you who hasn't heard of Bob Dylan, but what may surprise some is that his first appearance in the UK wasn't in concert, but as member of the cast of a tv drama.
Madhouse on Castle Street was commissioned by the BBC as one of its Sunday Night Play series. It was a rather odd drama set in a boarding house and was described later by The Times as a 'strange free-wheeling piece about a man who has said goodbye to the world and simply shut himself up in his room'.
The director, Philip Saville, had seen Dylan performing in New York in 1962 and in December that year he invited him to star in the play even though he had no acting experience.
The idea was a disaster as Dylan was incapable of learning his lines, was forever late for rehearsals or else sloping off to smoke cannabis. But Saville was determined to to keep him in the play which was restructured to separate out the acting bits, leaving Dylan to simply wander in and out singing in the manner of a Greek chorus.
Dylan gave one of the very first public performances of Blowin' in the Wind for the opening and closing credits of the play, chosen by Saville after he had heard Dylan singing it to two Spanish au pairs while staying at his house.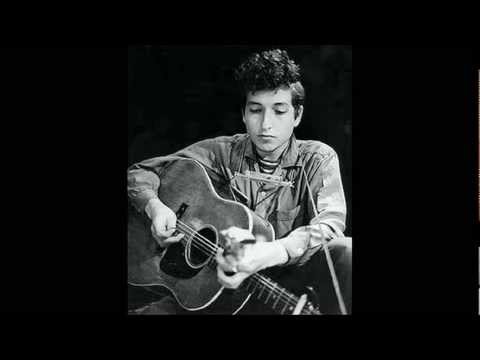 Madhouse aired on 13 January 1963 and The Times went on to say of the play that 'some haunting songs by Mr. Bob Dylan, brought it powerfully to life' although The Listener said that he 'sat around playing and singing attractively, if a little incomprehensibly'.
Sadly, the recording of the play was destroyed as was common at the time and no private copy of it has been found. However, above is The Ballad of the Gliding Swan from the play.
Incidentally, David Warner, who you can see on the left in the cast photo above may look familiar. He went on to a long acting career appearing in films such as Star Trek, The Omen, Time Bandits and many other stage and tv roles.