My round-up of news, events and stuff and nonsense from the last seven days –
if it's news to me, it must be news to you!
Oscar week trivia: Albert Lamorisse, who won an Oscar for best screenplay in 1956 for the classic children's film, The Red Balloon, also invented the board game, Risk, which he originally called The Conquest of the World, only in French.
Get Ethics with Our Ethnics: If the Oscar shortlist got your goat, you can really blow a gasket by visiting Rent-a-Minority which offers 'a minority for every occasion'. Health warning: May cause terminal indignation unless taken with a healthy dose of satire.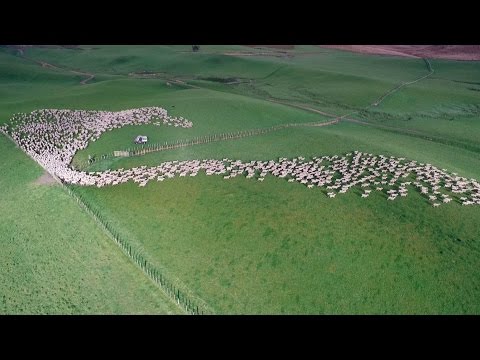 Insomnia cure of the week: Need to calm down after the above? Try counting these New Zealand sheep filmed from above.
Told you so of the week: Cassette tapes are making a comeback, as I was predicting in January.
Name to relish of the week: Simon Smith is one of 85,000 who changed their name by deed poll last year and is now Mr Bacon Double Cheeseburger. We also now have a Mr Happy Birthday, a Ms Penelope Pitstop and a Mr & Mrs Amazing.
One-upmanship of the week: Keeping Up Appearances has been bought more times than any other programme according to BBC Worldwide, narrowly beating David Attenborough's Life of Mammals.
X-File of the week: Evidence of a failed extraterrestrial invasion of earth discovered in a New Mexico desert. (Old news prompted by this feature)
Scary woman of the week: Anyone who watched or listened to Dame Janet Smith's press conference on her report into sexual abuse at the BBC cannot fail to be impressed by her text book approach to handling the media. It is well worth a watch if you have the time, although the Q&A doesn't start until 20 minutes in.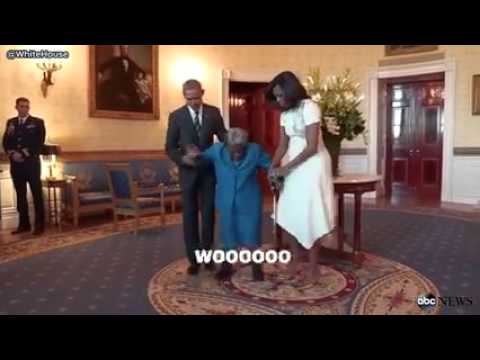 Heart warming moment of the week: 106-year-old Virginia McLaurin, who grew up in a racially segregated America, meets and dances with the Obamas in the White House.
Crossed line of the week: London's Crossrail link is officially named The Elizabeth Line in honour of a 40-year-old New York businesswoman.
Brief lives: Vlasta Dalibor, puppeteer and co-creator of Pinky and Perky; Vi Subversa, singer and guitarist with the Poison Girls and elder stateswoman of punk; George Elsey, last surviving eye witness of the White House during the Second World War; John Caldwell, writer and cartoonist for Mad magazine; David Hey, the historian who encouraged the boom in amateur genealogy and who was the leading expert on the history of Sheffield, albeit an inconsequential subject.