My round-up of news, events and stuff and nonsense from the last seven days –
if it's news to me, it must be news to you!
Women on top: This may be premature, but Hillary Clinton's presidential candidacy is a timely reminder that 21 years ago the t-shirt on the left was withdrawn by Wal-Mart because it was 'offensive' to some shoppers and against the company's 'family values'. A few years earlier shareholders had applied pressure to appoint a woman to its board of directors. That woman was none other than Hillary Rodham Clinton.
A word of warning Hillary: 'When you turn an election into a three-ring circus, there's always a chance the dancing bear will win.' Nancy Isenberg in the FT.
New balls please: Tennis balls, lightbulbs and oranges are considered dangerous missiles and are banned from the Republican National Convention, But it's okay to carry guns.
Cartoon extremist: Fireman Sam risks the wrath of Islamic State by treading on a page of the Koran. The interesting bit is that over 1,000 people complained to the BBC about this, but Sam has been made for Channel 5 since 2008.
Things I didn't know last week: We know about the lack of rhymes for orange, purple, wolf etc, but it never occurred to me that neither is there one for the word pint. Unless you know better…
Bee cool, bee safe: Scientists at Cornell University have discovered that honey bees have a strategy for dealing with hot weather – they spit water at each other.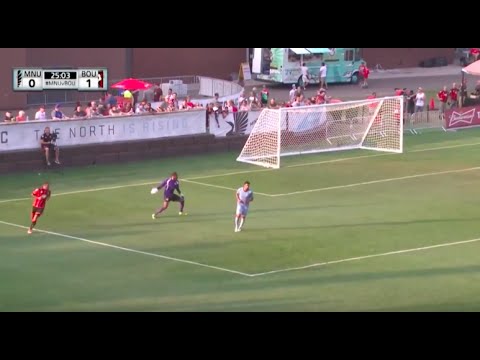 Blame it on the jelly: Minnesota United goalkeeper, Sammy Ndjock, blames his ridiculous own goal (right) on having eaten jam sandwiches before the match.
Off key profits: I heard on the radio that a survey of company's poor choice of hold music on the phone is losing them business. I couldn't find a link, but here are some truly horrendous examples.
Brief lives: Dimitri the Clown; Marni Nixon, voice double for Marilyn Monroe, Deborah Kerr, Natalie Wood and Audrey Hepburn; Lisa Gaye, actress who appeared in Rock Around the Clock and others; William Smethurst, the editor who saved The Archers, but who couldn't do the same for Crossroads; Ken Barrie, the voice of Postman Pat; Vivean Gray who played Mrs Mangel in Neighbours; Gary Paxton who produced Monster Mash for Bobby 'Boris' Pickett and; Sylvia Peters, BBC tv announcer for the Coronation.