As usual, I am again focusing on the famous, the forgotten and the misbegotten for round 19 of the popular
ABC Wednesday
meme. But finding suitable characters is getting harder, so apologies in advance if I miss out some of the alphabet.
Helen Duncan was a spiritualist of the fake variety, but is best remembered as the last woman in Britain to be imprisoned under the Witchcraft Act of 1735.
Duncan was born Helen MacFarlane in Perthshire, Scotland, in 1897. Despite her Presbyterian church background, she shocked her school friends with her hysterical behaviour and dire prophecies.
In 1916 she married Henry Duncan, a wounded veteran of the First World War, who was more than happy to tolerate her self-confessed supernatural gifts. By 1926, Duncan was the mother of six children and had moved on from simple clairvoyance to become a medium, offering séances in which she claimed to summon the spirits of the recently deceased.
Duncan claimed to have a spirit guide called Peggy and that she could produce ectoplasm from her mouth. In 1928, the photographer Henry Metcalfe took flash photographs during one of her séances that revealed the 'spirit' to be nothing more that a papier-mâché doll draped in a bed sheet.
Then in 1931, the London Spiritualist Alliance examined Duncan's ectoplasm which was revealed to be a mixture of cheesecloth, paper, egg white and lavatory paper which Duncan swallowed beforehand, then regurgitated during the séance.
But despite the doubt and scepticism, people continued to consult her so-called spiritual powers which might have remained a harmless deception but for the outbreak of the Second World War.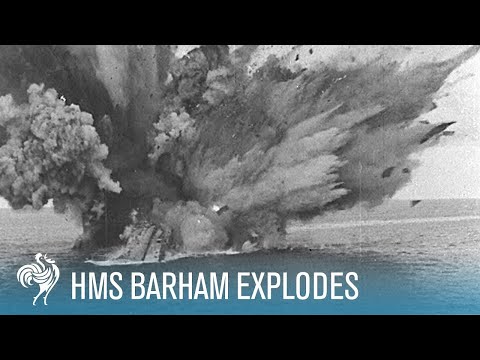 At a séance in Portsmouth in November 1941, Duncan claimed that the spirit of a sailor had revealed that the HMS Barham had been sunk. This information was not made public until the following January and the authorities began to take an interest in Duncan's activities.
Although it seemed that Duncan could only have known this with help from the spirit world, the sinking of HMS Barham wasn't quite the official secret that the navy believed it to be. Letters had been sent to the families of the 861 men who had been killed and although they were asked to keep the news quiet, that meant that there were thousands of people whose gossip Duncan could have overheard.
Naval officers secretly attended Duncan's séances and one of those was one Lieutenant Worth. This was in January 1944 when a white-clothed figure appeared behind a curtain which Duncan claimed was Worth's  deceased aunt (he didn't have an aunt) and that another figure was his sister who was, in fact, alive and well. Disgusted, he reported Duncan to the police.
She was found to have a HMS Barham sailor's hat-band in her possession, but this was clearly a fake as naval hat-bands had not identified the ship they were from since the start of the war. She was arrested under the Vagrancy Act, a relatively minor offence, until the authorities unearthed section four of the ancient Witchcraft Act that covered fraudulent spiritual activity.
Along with her accomplices, Duncan was charged with two counts of conspiracy to contravene the Witchcraft Act, two of obtaining money by false pretenses, and three of public mischief.
At her trial, a number of witnesses were called by the defence to testify that Duncan's powers were genuine, but the judge barred her from giving a demonstration in court. The jury found her guilty on the first count and were then discharged from passing judgment on the further counts which had only been included in the event that the first failed.
Duncan was sentenced to nine months in prison and after the verdict, Winston Churchill wrote a memo to Home Secretary Herbert Morrison, complaining about the misuse of court resources on the 'obsolete tomfoolery' of the charge.
On her release in 1945, Duncan promised not to perform any more séances, although she was arrested during another in 1956, shortly before her death in Edinburgh.
The trial contributed to the repeal of the Witchcraft Act which was replaced by the Fraudulent Mediums Act of 1951, itself repealed in 2008. Since then, her family and others have campaigned to clear Duncan's name and for an official pardon.