My round-up of news, events and stuff and nonsense from the last seven days –
if it's news to me, it must be news to you!
Branded: When a café came up with a new smoothie they called Nutzy they thought it sounded enough like Nazi to include a swastika on the label. Big mistake.
But even Nazis have a heart: Former Waffen SS soldier has left £364,000 to the Scottish village where he was held as a PoW. Uncle Heinz as he was known to villagers has been repaying the kindness shown to him since he was released.
Dietary advice: Vegetarians and vegans are advised not to eat the new plastic £5 notes as the Bank of England confirms that they contain animal fat.
Essential reading: Bollywood actress Shilpa Shetty is ragged mercilessly after saying that children should be encouraged to read Animal Farm because it teaches them the importance of being kind to animals.
Petty theft: Was the disappearance of a sandwich from an office fridge a case of petty theft or something more sinister?
Pettifogging: A Montreal man was fined $101 after offering free hugs at a Metro station. The authorities later backed down.
Ready for Christmas: Landlord Michael Currey got into the Christmas spirit by wrapping his pub with a red ribbon. Sadly the locals didn't like it – they think it makes the Castle View look like a flag of St George and the pub is in Wales.
Ready for Christmas: A chocolate a day advent calendar is so passé. Why not try one containing gin, rum or vodka or even an assortment of teabags? Or have a Merry Piggin' Christmas with a pork crackling calendar. (Sorry – sold out)
Or if you're prepared to wait, put your name down for the cheese advent calendar on the left in 2017.
Ready for Christmas: If you fancy a little nostalgia on Christmas Day, the Escape From Colditz board game is back and fun for all the family.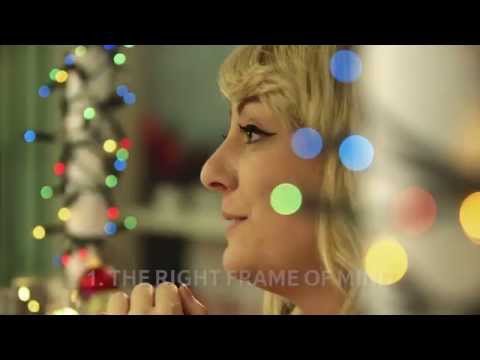 Ready for Christmas: We all know that no matter how carefully we pack away the Christmas tree lights they inevitably come out tangled the next year, so take some advice from the video from the UK's first professional Christmas tree light untangler.
Ready for Christmas Five: A farm in Berkshire is employing alpacas to guard their flock of Christmas turkeys from marauding foxes. Alpacas are territorial apparently and will see off a fox, although the idea is not a new one.
Birthday of the week: The Royal Society for the Prevention of Accidents began life in 1916 and their posters reflect the changing dangers of life. I definitely think that stopping children crossing would cut down accidents on the road.
That sinking feeling: A full-size replica of the Titanic is being built at a resort in China that will provide visitors with a simulation of the collision with an iceberg and subsequent sinking.
Struwwelpeter syndrome: Scientists from the Universities of Bonn and Toulouse have discovered that genetic mutation is the reason that some people have uncombable hair also known as 'spun glass hair syndrome' or 'Struwwelpeter syndrome' from the German children's book character 'Shockheaded Peter', later unkindly translated as Slovenly Peter by Mark Twain)
Brief lives: The queen's best friend Margaret Rhodes (no relation); house music pioneer Colonel Abrams; pioneer of heart bypass surgery Wenner Johnson; Stan Hilton, last of the International Brigade; Elvis Presley's best man and pall bearer Joe Esposito, Anas al-Basha (left) the Clown of Aleppo; inventor if the Big Mac Jim Delligatti; celebrity hairdresser Leonard of Mayfair and; the wonderful Andrew Sachs.