My round-up of news, events and stuff and nonsense from the last seven days –
if it's news to me, it must be news to you!
I wish it could be Christmas every day: The self-proclaimed Mr Christmas who has celebrated Christmas every day of the year for 23 years vowed to quit the habit last year but quit quitting after just two weeks.
Bad Santa: Father Christmas has landed himself in trouble for promising a seven-year-old boy a £400 Lego toy that his mother can't afford.
Monopoly helpline: Board games are a must at this time of year but the makers of Monopoly that half of the games end up in an argument so they have set up a hotline with experts on hand to settle any disputes over the holiday period. Make a note – it's 0800 689 4903.
Burns unit: With Christmas almost over we can look forward to other celebrations. How about stocking up haggis-flavoured crisps in time for Burns Night.
Dummies: Police in the upstate New York city of Hudson were called out to rescue an elderly woman apparently frozen to death in her car only to find that all was not what it seemed.
Not to be sniffed at: Ed Miliband has found a new career in America as a stock photo model as used by NBC to illustrate a flu warning shown on the right.
Sealed with a kiss: If you are separated from your loved ones at Christmas this little gadget will let you share a kiss across the internet.
Baby it's cold outside: The Inuit people of Greenland are designed to cope with the cold. They have inherited genes from the Denisovans, a human sub-species that populated Siberia about 40,000 years ago which helps them cope with low temperatures.
Sleep in store: The latest craze for some bored teenagers is to spend the night in Ikea stores and Ikea is not amused. You can see the video here from two such self-confessed idiots.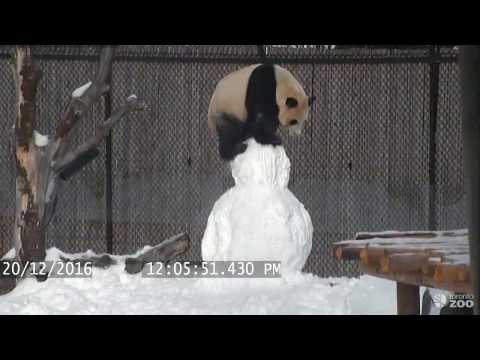 Zoo time: Staff at Toronto Zoo built a snowman for their resident panda Da Mao who had great fun dismantling it.
Rude signs: A Blackpool man was arrested for having offensive Christmas lights on his house. He eventually agreed to take them down and replace them with an illuminated apology.
4th Emergency Service: An AA patrolman had his oddest call-out when he rescued a sleigh and two reindeer at Blyth Services on the A1.
Word search: A Twitter user posted the word search on the left and after three hours only one person had found the word 'dog'. Let me know how you get on.
Gaudy phone The Palace Museum in Beijing is touting a Forbidden City-themed luxury smartphone going for an emperor's ransom. The 'Titanium Palace Edition' phone to be released in January, is priced at 19,999 yuan (£2,326).
Party noise filter: The brain is marvellous at making sense of even the most garbled sounds, even a noisy Christmas party, and is able to filter out the background chatter.
Ugly winner: The shop assistant on the right had an ugly Christmas sweater competition with his boss and won hands down.
Spirit of Christmas: A mystery stranger paid for a woman's gifts after her credit card had been declined, but the two finally met after an appeal on Facebook.
Christmas facts: St Nicholas is the most popular saint not mentioned in the Bible and is patron of innumerable towns, eight countries and more than a hundred professions. Among them are pawnbrokers whose sign of the three balls represents the three gifts of gold that St Nicholas secretly gave his neighbour to pay for their dowries and thus saving them from a life of prostitution. (From A Christmas Cornucopia by Mark Forsyth)
Brief lives: Actress and serial monogamist Zsa Zsa Gabor; broadcaster Rabbi Lionel Blue; 1950s supermodel Princess George Galitzine; Tory politician Patrick Jenkin; John Buckingham, winning jockey of the 1967 Grand National; American journalist, photographer and humanitarian Ruth Gruber; Rick Parfitt of Status Quo and; British-born astronaut Piers Sellers;