My round-up of news, events and stuff and nonsense from the last seven days.
If it's news to me, it must be news to you!
Off his head: Police in Osnabrück in Germany have seized thousands of ecstasy tablets shaped like Donald Trump's head. The colour probably helps.
Having a laugh: The BBC released the results of a poll of the best film comedies with Some Like It Hot at number one with Dr Strangelove second. I was glad that Duck Soup made it into the top ten though.
Acronym of the week: The name Pakstan – without the letter 'i' – was coined in 1933. P stands for Punjab, A for the Afghanis of the north-west frontier, K for Kashmir, S for Sind and Tan denoting Baluchistan. The word also means 'land of the pure' in Urdu. (See the BBC Partition of India)
Sweet parting: For over 150 years jelly babies have been available in just four flavours – blackcurrant, orange, strawberry and lime – and purists will no doubt be upset by the introduction of the new tropical flavours of mango, banana and pineapple. For the record, jelly babies were invented in Lancashire in 1864 by an itinerant Austrian confectioner.
Princess overload: If like me you just can't get enough of the pull-out supplements, unseen photos and tacky tv programmes (that you just have to watch) to commemorate the 20th anniversary of the sainted Diana's death, how about splashing out £7.69 for a spiritual interview with the lady in which she tells us what she's been up to since she, erm.. died.
Age is no barrier:  Getting older is not something we should be worried about because there is a peak age for all sorts of things, right up until our eighties.
Don't let the sun… The big news from America was the total eclipse of the sun which moved Chicago weatherman Tom Skilling to tears while it inspired a South Carolina couple in the baby naming department. Seriously though, if you'd like to own a jar of soil touched by this celestial magic, if only for 2 mins 40 secs, it can be yours for just $1,029.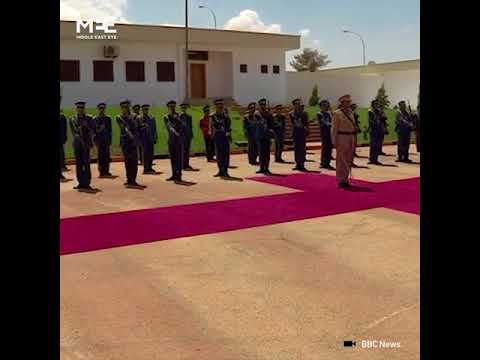 Awful anthem: The Lybians welcomed the hopeless Boris Johnson to their country with an equally hopeless rendition of the British national anthem.
No offence: The DVLA has announced the car number plates that won't be issued in case they cause offence. These include MU67 DER and NE67 ECT because some people can read 67 as R or GL. Unfortunately, JH11 HAD slipped through the net in June.
Brief lives: Comedian and filmmaker Jerry Lewis; All Black rugby legend Colin 'Pinetree' Meads; investigative journalist Liz MacKean who left the BBC when they pulled the Newsnight programme on the Jimmy Savile sex scandal; sci-fi author Brian Aldiss; Joe Dresnok, the American who defected to North Korea in 1962 and; Jack Perry, one of the last surviving members of the Guinea Pig Club of RAF men who received plastic surgery during WWII.