My round-up of news, events and stuff and nonsense from the last seven days.
If it's news to me, it must be news to you!
Rocket Man: Flat-earther Mad Mike Hughes who doesn't believe in science has nevertheless built a steam-powered rocket in which he was due to launch himself into space yesterday.
Mnemonic of the week: 'How to punish bad Daleks before many million earthlings truly see clearly.' (For remembering the order of actors who played Doctor Who.)
Members only: South of Samcheok City in South Korea you'll find the Haeshindang Penis Park, a collection of dozens of phalluses erected to placate a tragic spirit. Meanwhile, a US Navy aircrew has been grounded after using their jet to draw a giant penis in the sky over Washington.
Festive grovelling: As Lego discovered last year, one minute you're in the business of promoting bright plastic bits and the next you're at the forefront of political morality. But Paperchase didn't heed the lesson and was forced to apologise for offering free Christmas wrapping paper to readers of the Daily Mail. I would have preferred it if Paperchase had offered their anti-Brexit Christmas card instead. The pro-Brexiteers prefer homemade cards as this one sent to MP Paul Masterson illustrates.
The money shot: A cameraman waited forty minutes to get dramatic shots of the demolition of the Georgia Dome on Monday but things didn't work out quite as planned.
Santa gets the sack: The National Trust has banned Santa Claus on the grounds that he is too American. An email sent to staff insists that they should stick to the more traditional Father Christmas instead. However, it seems that their web team were not copied in as they helpfully invite you to 'find a Santa's grotto near you'.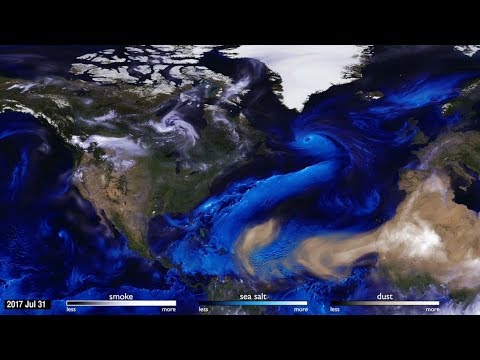 That's the story of Hurricane: The video on the right comes from NASA Goddard Space Flight Centre and simulates the 2017 hurricane season by using a super-computer to track tiny particles of dust, sea salt and smoke.
True grit: After Doncaster Council invited the public to name their new road gritters they have ended up with Gritsy Bitsy Teeny Weeny Yellow Anti-Slip Machinery and David Plowie.
Brief lives: Wimbledon champion Jana Novotna; the notorious cultist Charles Manson; Motown legend Warren 'Pete' Moore; Ecuadorean tennis player and coach to Jimmy Connors Pancho Segura; Partridge Family star David Cassidy and; actor and Likely Lad Rodney Bewes;