My round-up of news, events and stuff and nonsense from the last seven days.
If it's news to me, it must be news to you!
More Christmas gift ideas: For the woman who has everything, how about the pillow hat on the left? Or for the cat-lovers, there is the Licki Brush which allows you to groom your cat's fur the way nature intended.
What a shower: I do some of my best thinking when I'm in the shower but what do others think about? Now you can find out on the Reddit Shower Thoughts page.
Daily Mail meltdown: You may have noticed that there is to be a royal wedding next year but some people are not happy that Harry can bring his American wife to live in the UK while many others are forbidden. At least one conspiracy theorist thinks the union is a subtle plot to take back America.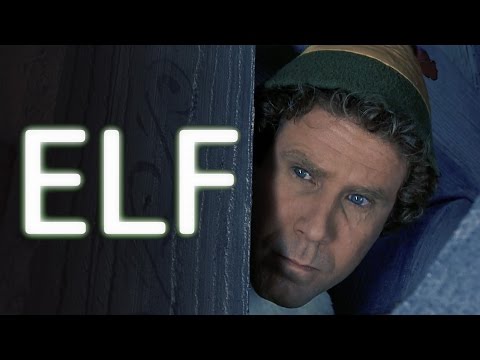 Elf and danger: It's the time of year for Sky to start churning out the Christmas movies, yuck. I might be interested if they were more like the trailer for Elf on the right that has been recut as a thriller.
Got it wrong all along: If you're looking forward to an unfriendly family game of Monopoly over the festive, there's a little-known rule that is literally a game-changer.
Abominable: DNA tests have proved that the so-called Yeti specimens held by museums actually come from bears and even a dog.
Sign of the times: The fast food app Just Eat has joined the FTSE 100 at the expense of the 126-year old engineering firm Babcock. The mobile food business which has no products and no outlets is more highly valued than Sainsbury's, Morrisons and Marks & Spencer.
Cartoon of the week: The brilliant Matt from the Telegraph neatly conjoins Christmas and the tedious Brexit negotiations.
Handling harassment: In a letter to the Times from Sharon Cavendish of London: 'Years ago I saw a woman on the Tube deal admirably with an unwanted touch. She held a man's hand up in the air and shouted: "Does anyone own this hand? Only I found it on my bum!"
Zoo time: Visitors flocked to Guishan Zoo in China which advertised itself as a place to see rare animals and learn about wildlife only to find some geese and ducks, one tortoise and an enclosure filled with inflatable toy penguins.
Be very afraid: There's nothing the Daily Mail loves better than a good scare story so here is their complete A-Z of things that can give you cancer. Of course, the beauty of this is that the Mail lets you choose your cancer as the clips on the right illustrate.
Wine and cheese evening: To celebrate the 100th anniversary of Finland's independence dairy producer Finlandia is offering beer and wine glasses made out of cheese.
Brief lives: One of Germany's first World Cup-winning side Hans Schäfer, scientist Geoff Tootill who helped develop the world's first programmable computer in Manchester in 1948, Roger Becker who was one of Britain's top tennis players in the 1950s, Jon Hendricks the 'James Joyce of Jazz', John Preston the music executive who chaired Labour's Rock the Vote campaign in 1997 and; Jan Juska who wrote about late-life sex.