My round-up of news, events and stuff and nonsense from the last seven days.
If it's news to me, it must be news to you!
More Christmas gift ideas: For a new take on the Christmas angel, why not this praying mantis porcelain figure? An ideal present for Mrs –Trump this fake news lariat necklace – or maybe a Trumpisms day-to-day 2018 calendar.
Great expectations: In a tongue in cheek article in the BMJ, Dr Catherine Bell blames Peppa Pig for encouraging unrealistic expectations of family doctor services.
QED: Being called a snowflake is damaging to mental health say the majority of millennials according to research by the insurance company Aviva. As if to prove the point, students went bonkers on Twitter when UCL made an innocent pun that they were 'dreaming of a white campus' during the recent snowfall, forcing them to apologise.
Crackers: 'Why was Theresa May sacked as nativity manager? She couldn't run a stable government.' This was voted the Christmas cracker joke of 2017. Other targets for corny humour include Donald Trump, Kim Jong-un, Brexit and Jeremy Corbyn.
It's only rock and roll: Dire Straits, the Moody Blues and Nina Simone were among the 2018 inductees into the Rock and Roll Hall of Fame.
Glad tidings: Even cold-blooded killers can get into the festive spirit which is why Madrid Zoo likes to set up a nativity scene inside the shark aquarium.
Bird kitchen: Wildlife photographer Kate MacRae has set up a novel bird feeding station using 1/12th sized doll's house furniture and you can see the live feed on her website.
Durable: A Plymouth man is still using the Christmas fairy lights bought by his mother 48 years ago. And he's never had to replace a bulb.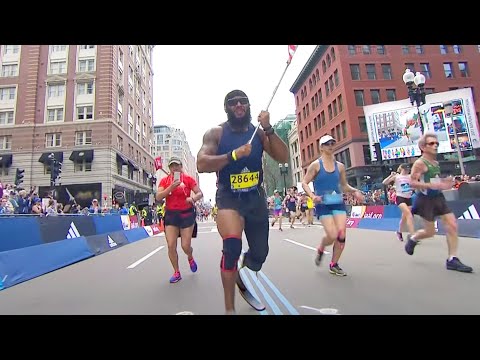 How on earth: Google released the short video review of 2017 on the right which focusses on one word – how?
Pingu goes large: The fossilised remains of a penguin that was as tall as a man and weighed 16-stone have been discovered on a beach in New Zealand.
Another dodgy statue: After that unimpressive statue of Cristiano Ronaldo yet another one, this time a peculiar likeness of Maradona in India that people think looks like someone's gran.
Youthquake: Although this portmanteau has been around since the 1960s, 'youthquake' was voted word of the year by Oxford Dictionaries after its use peaked during the general election.
Snoozeliner: High-tech mattress maker Simba is planning to introduce an ultra-luxurious night bus service fitted with fourteen sleep pods.
Appropriate: The middle name of Jacob Zuma, president of South Africa, is Gedleyihleki which in the Zulu language means 'I laugh at you as I destroy you'.
Brief lives: Disgraced celebrity publicist Max Clifford; The Lion in Winter director Anthony Harvey; chirpy, cheeky chappie Keith Chegwin; racing driver Bobby Bell; YouTube star Angry Grandpa; sixties starlet Suzanna Leigh who co-starred with Elvis; key player in the Belgian resistance Micheline Dumon and; archetypal mad scientist and tv presenter Prof Heinz Wolff.