My round-up of news, events and stuff and nonsense from the last days.
If it's news to me, it must be news to you!'
Let them eat pets: Cake maker Hannah Edwards was branded 'barbaric' and 'sick' by internet trolls after she posted videos of her incredibly lifelike animal cakes. Haven't these people seen Dogs in Food on Instagram?
Ninja whingers: The Japanese city of Iga, the birthplace of the ninja warrior, is facing a crisis as not enough people are training in the martial art even though it pays $85,000 a year.
Speaking of Japanese martial arts: A New York man has set a new record for slicing watermelons on his stomach using a katana.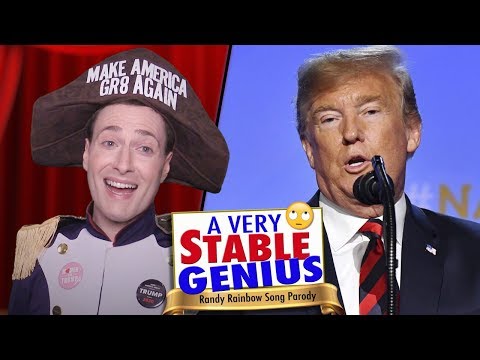 A Very Stable Genius: Singer-satirist Randy Rainbow does a brilliant take on Trump in this parody of Gilbert and Sullivan's I Am The Very Model of a Modern Major-General.
I don't like krikket: If proof were needed that cricket is becoming a global game comes news that Iceland is the latest country to apply for recognition. In fact, the game was invented by the Vikings, as recorded in the saga of Egill Skallagrímsson. I recommend listening to the entertaining and informative Test Match Special podcast on the subject (25 days left).
Old boy network broke: Now that Boris Johnson has resigned we have the first ever Conservative cabinet without an Old Etonian in it.
Great train robbery: Thieves have made off with a 30-foot-long Thomas the Tank Engine land train from the seafront at Lowestoft.
Winner-winner chicken dinner: Betway Insider has analysed the winners of a range of awards, from the BAFTAs to the Nobel Peace Prize to Wimbledon and their infographic shows that the most likely winners are those born on a Tuesday under the Cancer star sign.
It's all in the mind: The Online Privacy Foundation has found that personality influences views on Brexit. Leavers are much more likely to be authoritarian types (strong desire for order, conformity and cohesion) although younger voters on both sides of the argument were less subject to bias than older ones.
Brief lives: Choreographer Alan Johnson responsible for Springtime for Hitler; Nancy Sinatra Sr, first wife of Frank; pioneer of ethical banking Terry Thomas; musicologist Franz Beyer who finished Mozart's unfinished Requiem; the youngest Battle of Britain pilot Geoffrey Wellum and; Adrian Cronauer – the real Good Morning, Vietnam DJ.