My round-up of news, events and stuff and nonsense that caught my eye this week.
If it's news to me, it must be news to you!
Santa Rebranded
Father Christmas has been reimagined for the modern era based on an open survey in the US and UK and then voted on by 4,000 people in the same countries.
Who's a cheeky boy
An African grey parrot has been using his owner's Amazon Alexa to play his favourite music, tell jokes and even order snacks.
Dated
It's the time of year to think about hanging up a new calendar on the kitchen wall and there's a lot to choose from including Best of British Roundabouts, Pooping Pooches and the official Captain Birds Eye calendar.
Nano Nativity
Scientists in Lithuania have used laser technology to recreate a miniature replica of the Nativity Scene at Cathedral Square in Vilnius literally within the eye of a needle.
Cool and green
An ice cream parlour in Aberdeen has got into the festive spirit by serving minted brussels sprout flavour ice cream, each helping served with a frozen sprout on top. If Aberdeen is a little too far to travel to test out, why not make your own.
Dear Santa
R.L. Ripples posts 'Tweets of Old' including letters to Santa such as: Will you bring me a gun and bullets and candy and all sorts of nuts and a ax and hammer to crack my nuts with? (Texas 1900)
Headcount
It seems there may have been more than three wise men, perhaps as many as twelve.
Christmas Gift Ideas
You really should have sorted out your Christmas shopping by now but if you're looking for a stocking filler how about these Soft Brexit/Hard Brexit eggcups?
Heaven knows
After his sacking as manager of Manchester United, Jose Mourinho reprises Heaven Knows I'm Miserable Now.
Wrong number
A man called 999 to complain that every time he switched the computer on in his bedroom it caused him to sweat. Just one of the many stupid calls to the emergency services.
What you Nativity character says about you
I honestly don't recall having been in a Nativity when I was young but I suppose I must have been. Anyway, the point is that the role you're assigned to play can have an effect on your future character.
Get knitted
Artist Kate Jenkins has created a range of festive foods out of wool including the full Christmas dinner opposite.
And on the subject of knitting, a secret society of crafters have been decorating postboxes with festive woolly hats in a range of Christmas themes.
Annoying
The shops are full of the sound of Christmas tunes. Here are videos of the ten most annoying including All I Want for Christmas (is my two front teeth) and the excruciating Christmas Shoes.
Ho-ho-no
There has been something of a festive crisis in Germany where they are suffering from a severe Santa shortage.
Glitter Revenge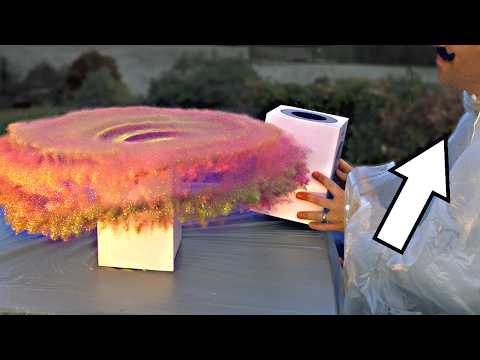 After having had a parcel stolen from his doorstep, an ex-NASA engineer spent months designing a glitter booby trap to humiliate other doorstep thieves. The results are hilarious and the video is definitely worth watching.
Wild and whacky
It wouldn't be a Sunday Round-up without some mention of Donald Trump. Here is CNN's recap of President Trump's most memorable and confusing comments of 2018.
And on the subject of the Trump: 'The moment I found out Trump could tweet himself was comparable to the moment in 'Jurassic Park' when Dr Grant realised that velociraptors could open doors.' – Justin McConney, the Trump Organization's director of social media from 2011 to 2017.
Brief Lives
Sir Jack Zunz, the civil engineer responsible for the Sydney Opera House roof; dual-code rugby international John Mantle; tv producer Bill Sellars responsible for All Creatures Great and Small; songwriter Jerry Chesnut who wrote for Elvis Presley and Costello and many others; former Lib-Dem leader Paddy Ashdown; renowned rose breeder David C H Austin and; church organist Galt MacDermot who wrote the music for Hair.