My round-up of news, events and stuff and nonsense that caught my eye this week.
If it's news to me, it must be news to you!
Sweet tooth
Tesco announced in 2015 that they would operate sweet-free checkouts to avoid tempting children so you can imagine how they were mocked when this mountain of chocs turned up at their Kingston store.
Surf's up!
Six hundred surfing Santas took to the waves to raise money for charity.
Better late than never
There are a number of Christmassy items I should have included before now. Such as Whamageddon, a challenge I was completely unaware of until Christmas Eve. The aim is to avoid hearing Last Christmas by Wham! for as long as possible between 1st and 24th December.
It's a wrap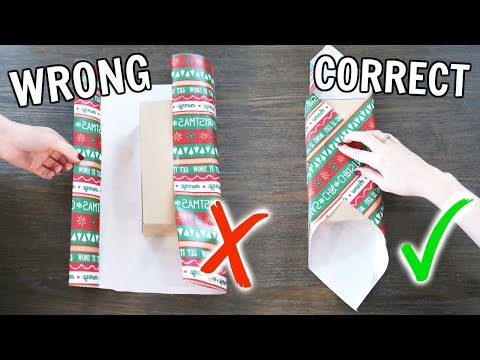 If like me you struggle to wrap Christmas presents than bookmark this video for next year. It has some genius ideas for wrapping the perfect gift.
Millionaire Father Christmas
The beneficiary of the most expensive Christmas presents was Father Christmas himself. In Britain alone, we left out more than £98 million worth of snacks for the old man and his reindeer.
That usually includes carrots for Rudolph and his buddies but the problem is that reindeer don't like carrots and find them difficult to eat because they don't have incisor teeth on their upper jaw.
What a turn-off
The lights on America's National Christmas Tree were switched off thanks to Trump's government shutdown.
Frog afloat
Seventy-one-year-old Jean-Jacques Savin has set out to cross the Atlantic in a barrel. Good luck with that.
That's sweet
Hal Vaughan booked six flights with Delta Airlines so he could spend Christmas with his flight attendant daughter.
Hats off
The Grinch didn't quite steal Christmas but did pinch the giant Santa hat from the Angel of the North.
Diplomacy
The Foreign Office has released some of the nutty calls they get for assistance. They included a man asking whether there were vampires in Poland because a woman had asked for his blood group and another who wanted a list of women in Argentina who might want to marry him.
And my joke of the year
I hate Russian dolls – they're so full of themselves.
Brief Lives
Screenwriter Gloria Katz who wrote American Graffiti and Star Wars; Coronation Street's first black actor Thomas Baptiste; Co-writer of The Best Little Whorehouse in Texas Peter Masterson; artist Mike Noble responsible for the comic strip versions of Fireball XL5 and Captain Scarlet; typeface designer Gerard Unger and; unlikely tv star and art expert Sister Wendy Beckett.