I've decided that it is time to come out of the self-imposed lockdown of my Sunday Round-ups. It's hard to get away from mentioning you-know-what but I'll do my best.
A farewell to arms
The events that have been cancelled due to COVID-19 include the annual Key West Hemmingway Look-a-Like Contest. Bad news for the purveyors of safari suits you would think.
Who'd have thought it
It was Star Wars Day this week but who knew that it was all started by Margaret Thatcher. When she first took office on 4th May 1979 an ad appeared in the London Evening News saying "May the Fourth Be With You, Maggie."
Crap idea
A town in Sweden is preventing a breakdown in social-distancing by spreading its central park with chicken manure to discourage crowds gathering.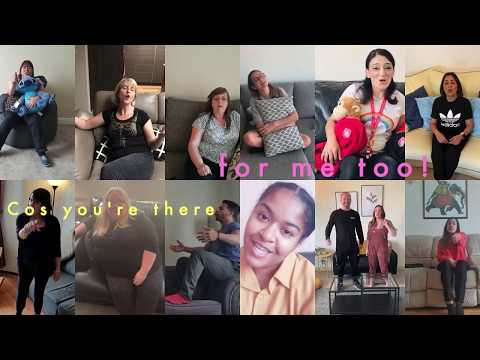 I'll be there for you
Strictly speaking, the death of songwriter Allee Willis should have appeared in my brief lives section but as she wrote the theme for Friends it's here because my daughter and her colleagues from Priestfield School have produced the lockdown version of the song on the right.
Speaking of lockdown videos
The song below cheered me up immensely as it scrolls through the miseries of lockdown.
— Shooting Parrots 🔶 🇪🇺 #Rejoin (@ShootingParrots) May 8, 2020
God bless
Many people have turned to religion in these troubled times but if you'd like to take things further then try the Pope Simulator game which promises a "realistic" depiction of life as the Supreme Pontiff.
Piece of cake
A canny Helsinki bakery has saved itself from financial ruin due to the pandemic by creating a cake that looks like a toilet roll.
The room next door
I hope you have been watching the trials and tribulations of Donald Trump's press advisor as he tries (and fails) to talk him through his daily briefings. You can find them here.
And finally
Do you look forward to filling your car at the petrol station? No not the cost of it but because you enjoy the smell. If so then it is all down to nostalgia.
Brief Lives
So many people have perished since my last Round-up, not all of them succumbing to COVID-19. Here is a catch-up with just a few of them. England footballer Trevor Cherry;  tv presenter and consumer campaigner Lynn Faulds Wood; footballing hard man Norman Hunter; astronaut Alfred Worden who was the first man to walk in deep space; comedian Tim Brooke-Taylor; motor racing legend Sterling Moss;
Kraftwerk co-founder Florian Schneider; My Boy Lollipop singer Millie Small; London rapper Ty; England goalkeeper Peter Bonetti; soul singer Bill Withers; detective Leonard 'Nipper' Read who brought the Kray twins to justice; Vegas magician Roy Horn; rock and roll pioneer Little Richard;
Folk singer Julie Felix; funnyman Eddie Large; Stranglers keyboard player Dave Greenfield; Bond girl and Avengers star Honor Blackman; country singer Kenny Rogers; actor Max Von Sydow; Hancock's Half-Hour cast member Andree Melly; Rosie the Riveter Rosalind Walters and; comedy legend Roy Hudd.